Medical-grade skin care
This is an essential component of any treatment plan for skin. Our skincare range by SkinCeuticals is scientifically proven to effectively aid skin repair and regeneration. Their powerful anti-aging serums are specially formulated to improve the appearance of wrinkles, fine lines, and other visible signs of aging.
Skincare by SkinCeuticals
SPF 50+ by La Roche-Posay
Pigment lightening creams

Medical-grade facials and peels
Facials and peels help to reduce pore size and keep your skin blemish free while also stimulating collagen production. This reduces fine lines and creates smoother, healthier looking skin.
With no down time required, it's easy to schedule these appointments into your day.
Glycolic peels
Pigment peels

Pellevé RF Wrinkle Reduction System
In this procedure, powerful monopolar radiofrequency (RF) is used to gently heat the skin to approximately 40 degrees Celsius. Many patients compare the sensation to a warm stone massage. Gentle heating creates instant contraction of collagen, creating smoother tighter skin immediately. Over time, new and better quality collagen is formed which leaves you with smooth, glowing skin.
Pellevé is our go-to treatment for fine crepe skin around the eyes, as its gentle effect makes it ideal for delicate skin.

Photodynamic therapy (PDT)
This treatment is ideal for patients with severe sun damaged skin and multiple actinic keratoses (rough, scaly patches on the skin). 1-2 treatment sessions, conducted about four weeks apart, will dramatically clear up the surface damage and allow your healthy skin to shine through.

LED light therapy
LED (light-emitting diode) is a powerful and versatile harnessing light used to deeply stimulate skin cells. It is anti-inflammatory and anti-aging, and can be focused at different, precise wavelengths to create individualised treatments for patients.
LED light therapy is ideal for a number of skin concerns, from acne and rosacea to fine lines and large pores. The treatment is quick and even relaxing, and can be performed on its own or as add-on to other procedures to achieve greater results.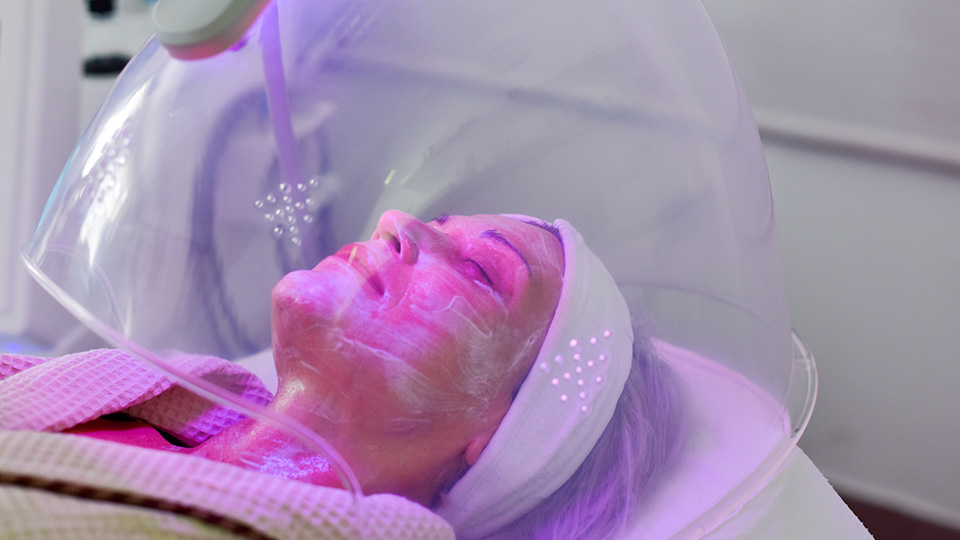 What are your cosmetic concerns?
Skin concerns

Whether your concerns are around benign moles, pre-cancerous spots, or sun damaged skin, our doctors have years of expertise in effectively diagnosing and treating skin cancer and other skin conditions.

Wrinkles and fine lines

These are some of the most common cosmetic concerns. Typical areas our doctors treat include the forehead and around the mouth (frown and smile lines), but there are other areas that can also be effectively treated.

Sagging skin and volume loss

Both are common concerns as we age, caused by the loss of structural support below the skin. Sagging is worsened by a loss of collagen and elastin.

Medical conditions

Other concerns that our doctors treat include teeth clenching (bruxism) and excessive sweating (hyperhidrosis). Bruxism can result in jaw or ear pain, while hyperhidrosis is often an embarrassing condition for patients.
Ready to make an appointment?