At Bass Coast Skin Doctors, we are passionate about skin. In Australia, most fatal cases of skin cancer could have been prevented if the appropriate skin checks were performed by an expert skin doctor, in conjunction with regular self-examination. Patient education and regular surveillance are the keys to surviving skin cancer. We strive to offer timely, accessible, and comprehensive care of patients who are at risk or suffering from skin cancer in a professional and caring environment.
Our cosmetic arm was born from the need to treat sun damaged skin and surgical scarring from skin cancer surgery. Because 90% of cosmetic issues are due to sun exposure, our services align to create a holistic offering of ongoing skin care for our patients.
We are focused on skin health and rejuvenation, and believe you deserve great skin not only so you can look better, but because it is vital for a healthier life. We are dedicated to educating patients with honest and accurate information about products and services that really work.
We strongly believe 'less is more' and are focused on creating natural results.
Most of all, we want your beautiful skin to shine through and to help you achieve the confidence to be who you want to be.
Our difference
Our doctors have years of experience in treating skin specifically. We have the expertise to treat more than 90% of skin cancers within our clinic, so you don't have to suffer through lengthy delays for appointments and long commutes to see specialists. Our state-of-the-art technology, which utilises AI (artificial intelligence) software for improved diagnostic accuracy, allows us to expertly photograph and monitor lesions, so you have the best chance of an early diagnosis.
In the hands of our specialist skin cancer and cosmetic doctors, you can also rest assured that a skin cancer is never mistakenly treated as a cosmetic concern. We are ideally placed to provide you with accurate diagnoses and medical-grade treatments not available outside a doctors' clinic.

At Bass Coast Skin Doctors, we bring a warm and caring customer-focused perspective to a medical environment. You will discover that our friendly staff can't do enough to ensure your time with us is a positive experience. We strive to provide excellence through professionalism, knowledge, and amazing customer service.
Our doctors strongly believe in "ethical cosmetics" and always offer the most cost-effective treatment plans and honest advice. We truly listen to your concerns and work with you to achieve the best outcomes.
Dr. Anthony Rixon
MBBS, FRACGP, MMED(UQ), DRCOG, B.Biomed Sc
Dr Anthony Rixon is a general practitioner and skin cancer expert. He has completed a Master's degree in skin cancer, ensuring the highest possible standards in diagnosis and treatment. He has practised full-time skin cancer medicine since 2010, and provides up-to-date, evidence-based surgical and non-surgical treatments that consider patients' specific needs and circumstances. Dr Rixon has gained extensive training and experience working in skin cancer clinics in Queensland, which has the highest rate of skin cancer in the world.
Dr Rixon maintains high standards through memberships of the Royal Australian College of General Practice, Skin Cancer College Australasia, and Australasian College of Cutaneous Oncology, and regularly attends workshops, conferences, and symposiums in order to stay updated on industry developments. Dr Rixon enjoys the education and training of junior GPs and participates as an examiner for the Royal Australian College of General Practice.
Dr Rixon is happy to see any patient with concerns in regards to skin cancer. He has experience in general dermatology, including dermatitis, acne, and rosacea/telangiectasia. Dr Rixon also has extensive experience with appropriate creams and topical treatments to combat solar damage and ageing.

Professional association memberships

Royal Australian College of General Practitioners

Australian Medical Association

Skin Cancer College Australasia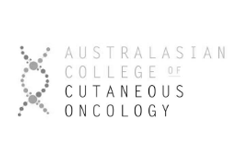 Australasian College of Cutaneous Oncology

International Dermoscopy Society
Ready to make an appointment?